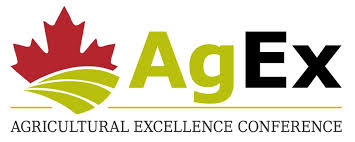 Last week, I attended the Ag Excellence Conference. Facilitated by Farm Management Canada, this year's edition was held in Regina. Touching into 3 days of information sessions, speakers, and networking opportunities, I was impressed by the quality of content and the discussions that arose.  The following are some of the major questions and statements of which I took note during the conference:
Will continued population growth in developing countries be enough to sustain the price and demand levels we've currently enjoyed?
Why do we try to hire the cheapest labor available but expect it to meet high expectations?
Are farmers losing their "social license" to farm?
Why is there such a low priority put on advancing business management among farms?
Just how far can automation advance production agriculture over the next generation?
Are our water ecosystems at risk?
How will Saskatchewan land values be affected with new ownership rules taking effect?
Are you entrepreneurial or intrepreneurial, and can you be both?
Physical (crop) yield does not equal financial yield.
Strategy is nothing more than a dream without a tactical plan.
From the Home Quarter
Unlike most agriculture industry events which focus almost entirely on production, the Ag Excellence Conference focused on business management. Attendees recognize the need to elevate management awareness and skills to help ensure the future viability and sustainability of farm businesses.
The questions and statements above were asked/stated explicitly, or simply implied during conversations. These points stemmed from various regions of Canada, and various sectors of agriculture (from grains to cattle, to vegetables, to dairy, poultry, and egg.) Everyone in agriculture is asking the same questions, and raising the same concerns.
Give consideration to each of points above. Do you have a thought or response to any or all? We hope to tackle these and other issues in the coming weeks of Growing Farm Profits Weekly™.