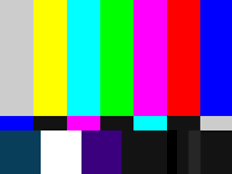 Did you ever wonder how so much expansion is going on during what is supposedly challenging economic times?
In this part of the world, in fact in this part of Canada, we are experiencing economic growth that is far less than we've enjoyed over the last decade. Government spending has been reduced provincially, and the federal government deficit has grown exponentially; we were teased with drastic changes to our federal business income tax structure; we're paying higher levels of consumption tax; unemployment has grown; overall confidence has declined.
And yet, we continue to see businesses growing, we see new construction in housing, commercial, and industrial levels, consumers continue to buy new cars and take vacations. On Boxing Day, my thermometer read -32 Celsius but there was a line up outside the doors of the Visions Electronics store prior to their 6am opening. How tough can these times really be?
Notwithstanding the socio-economic challenges that our society faces (none of which I am trying to discount here), behavior would indicate that the "tough times" aren't as tough as we're being led to believe.
Contrast the difference between 2 businesses in the same industry: both make widgets, both have sales forces, both face the same challenges of staying relevant in the sleepy industry of widget production.
Company A wants to corner the market and pursues a mission of expansion that leans hard on the idea that "bigger is better," and expecting it to lead to greater efficiency, sales, and profits. Company A increases debt and increases cash flow spending on capital assets, technology, and marketing to fuel its expansion aspirations.
Company B recognizes the truth in the adage "Innovate or die." While the widget production industry is sleepy, Company B knows that the status quo is not sustainable. Five years ago, Company B developed a 5 year plan to position itself to be an innovator in widget production. It carefully managed margins and cash flow so as to create a "war chest" of resources.
Which company is building a new production facility in 2018? Which company is at risk of losing not only its market share, but its best people,  to its competitor? Which company will blame the tough economic times for the decline of its business?
The best businesses, and it doesn't matter which industry they are in, the best businesses plan. They plan for cycles, growth, innovation, and the unforeseen (like the 4 D's: death, divorce, disability, disagreement.) Businesses that do not plan leave themselves at the mercy of the market, the fickle nature of consumerism, or "tough economic times."
Plan for Prosperity
Planning, in and of itself, does not guarantee prosperity. Even execution of the best plan does not guarantee prosperity. But in contrast to your competitors who do not plan, who make decisions based on short term perspective and emotion, or who are happy just floating along, there is a clear and obvious line separating the grain from the chaff.
Which side of that line do you want to be on?