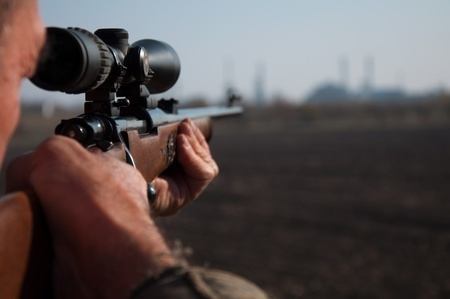 In the last two issues through prose, we've contrasted two differing approaches to managing growth opportunities in a farm operation. "Fictional Fred" shot from the hip, taking more of a "ready, fire, aim" approach to business. That style has a time and place, and even if it isn't your core modus operandi, there may be situations where you need to act fast to take advantage of an opportunity before it's gone. In most businesses, however, a gunslinger approach such as this does not make for a long term sustainable enterprise.
By contrast, "Imaginary Harry" ran his business with more precision. He understood that the best way to improve profitability in a commodity production business was to stringently manage all that he could control, recognizing that there is so much that cannot be controlled.
Fred wanted to get bigger, but he overlooked being better. Harry wanted to get bigger only if it made him better.
Harry has a defined strategy that he is acting on, and he is making more money because of it.
Fred's strategy, if he even has one, is loosely put together, and like that of a sweater of similar description, would come apart completely at the first snag.
Define Your Strategy
A business operating without a strategy is eventually caught up in "the spin-cycle." Like a clothes washing machine, around and 'round it goes: daily tasks and routines repeated each day, weekly repeated each week, monthly repeated each month, yearly repeated each year. As days, weeks, months, and years go by, without direction and strategy the time marches on and business results fail to meet expectations. Then who is to blame? Let the finger pointing begin!
If your strategy is to be the biggest, then declare it. Make it your success criteria.
If your strategy is to be the least indebted, then declare it. Make it your success criteria.
If your strategy is to continue the family legacy and take over the family business then declare it. Make is your success criteria.
To Plan for Prosperity
The point is not to tell you that your strategy is right or wrong; the point is to HAVE a strategy.
Having no strategy is like shooting targets with a shotgun: you'll hit something, but it might not be what you wanted.