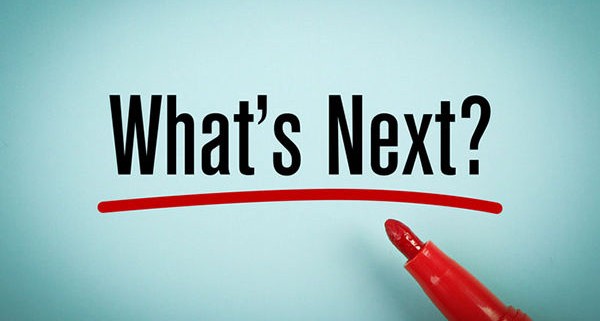 The Olympics have now come and gone. The excitement and the drama, the anxiety and the relief, have all subsided. Real life makes its triumphant return.
Imagine for a moment what "real life" will now be like for young Penny Oleksiak. At the tender age of 16, she earned a spot on Canada's Olympic team. In her first Olympics (please note that…her FIRST Olympics) not only did she perform well, she medalled. Not only did she medal, she won 4 medals: 1 gold, 1 silver, and 2 bronze. Now unofficially dubbed as Canada's "Best-Ever Summer Olympian," where does she go from here?
The pressure to be better 4 years from now at the next Olympics will no doubt be tremendous. Will she be expected to win 6 medals? All golds? What?
Imagine for a moment what "real life" is like for a phenom like Connor McDavid. At 19, he's entering his sophomore season and is no longer a rookie pro-hockey player. According to a Google search, he'll earn $832,500 US this upcoming season (approximately $1,071,000 Cdn at current exchange rates.) He lives life under a microscope, in the spotlight, and by being a part of the Edmonton Oilers, he is certainly a big fish in a small pond. (Enough metaphors for you?)
The pressure to be better this season, and each season going forward will no doubt be tremendous. Will he be expected to score 30 goals? 40 goals? Eclipse Gretzky's records? What?
These are examples of two exemplary young Canadians who have worked harder, and overcome more challenges, than almost everyone in order to achieve what they have.
What happens if they can't follow up to their early success? What if the pressure gets to them? What if they fail to meet expectations? Fear is an incredible demotivator…
Neither of these 2 young athletes will disappoint. Even if their future success is pale in comparison to what they have already achieved to date, no one can take away what they have accomplished before 20 years of age. So what if they have long and successful careers? No matter how you slice it, they will be ready to retire in the next 15-20 years…old hags in their mid-30's.
While it is easy for us as "regular people" to glorify the thought of retiring from a professional sports career before age 40, living the good life for the rest of our days, it's just not that easy, nor is it real. While physically my prime is behind me, now in my 40's I have more to offer, more to contribute, and can make bigger and better change in the world than I could have as a 20-something.  Mine has been an evolution. But for young athletes, it's a reinvention.
What does someone who was at the peak of their career, and earning power, in their 20's do once they've retired in the 30's or 40's? How does one reinvent oneself when one was once at the top of the world? It's got to be awfully bloody difficult to overcome the mental and emotional hurdles that threaten the efforts of these people to reinvent themselves, to find new purpose, to contribute, to make a difference…
I certainly do not envy them…
You, as a business owner, will hopefully have the opportunity to reinvent yourself. That is to mean that you've lived long enough to be able to enjoy retirement! It is not something to fear and loathe, it is something to celebrate and enjoy! Do not bemoan living long; it beats the alternative.
Direct Questions
Life will change, and your ability to adapt is your key to success. How are you planning to reinvent yourself for when the time comes? Who are you looking to for help?
From the Home Quarter
If you're a farmer getting on in years, and if farming is all you've done, then you are likely facing a reinvention in the future. But as a farmer with decades of tenure, at least you are not reinventing yourself during a possible mid-life crisis, like a young athlete who was once on top of the world…