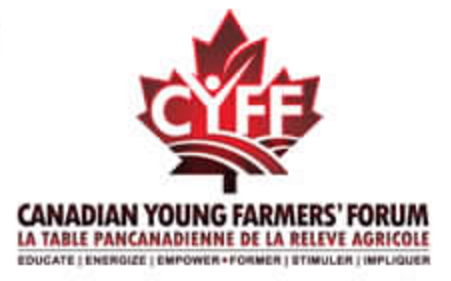 Greetings from CYFF
The Canadian Young Farmers' Forum brings together farmers from across Canada. This past weekend in Ottawa, they held their annual convention and invited me to speak as part of their agenda.
There were many takeaways from the event; here are a just a few, with my perspective following in brackets.
Agriculture is incredibly diverse right here in Canada. (We shouldn't just stay in our little echo chamber with others who produce the same as what we do.)
Even with such diversity, young farmers face similar challenges across all sectors and across all provinces & regions:

Building and protecting adequate working capital is difficult (I'll keep preaching the importance of this;)
Profitability is cyclical (we may have heard this before;)
Competition is increasing for land, labor, etc (and they're stressed out trying to figure out how to handle it;)
Small farms struggle to compete with large scale & well capitalized operations (yes, there are large potato, berry, vegetable, dairy, poultry, & egg farms like there are large grain and cattle farms, and competing with them for land and labor is just as tough;)
Young farmers feel lost when trying to determine if/how their parents ever plan to slow down/retire (this also applies to every other family business, not just farms.)

The desire to learn more and be better is strong (learn, unlearn, relearn.)
The desire to take part in something bigger, such as industry groups with lobby or policy influence, is significant.
CYFF is for farmers under 40. Based on the passion of these young farmers, and their desire to learn & be better at everything they do, I think the future of agriculture in Canada is in good hands.
To Plan for Prosperity
The issues you face, the challenges you struggle with on your farm are the same as almost countless other farms. The relief and comfort seen on the faces of these young farmers when that became evident was obvious. They felt less stressed and less alone when they realized that they are not the only ones feeling the angst, the despair, or the helplessness that dogs their personal situation at home.
Don't sit alone and wallow in your own anguish over what challenges you in your business. Sharing your trials and tribulations will not only help mentor the passionate successors to our industry, it may help you find comfort in knowing "you're not alone." It might even turn up a solution.