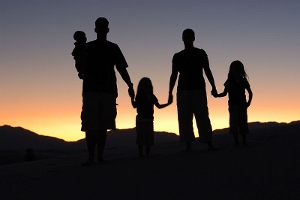 I have been incredibly impressed with the service and quality of work at Queen City Glass. I stumbled onto them a number of years ago when I got a stone chip on my truck's windshield right at the the beginning of a November cold snap. I knew that tiny chip would spider-web in a big way the first time I cranked on the windshield defroster. Going to the glass shop I had frequented up to that point and being told to come back in 3 days or so, I was about to accept the fate of my front glass when I drove by Queen City Glass. With nothing to lose, I whipped in to see if they could help me out.
They took me right in without an appointment and did a great job of repairing my windshield. I didn't have glass coverage at that time so the fee would be coming out of my wallet. Not knowing what to expect, having never paid for a windshield repair before, I was happy with what they took from me.
While I was waiting for the work to be done, I learned that they do all kinds of glass, almost anything that one might custom order. The guys in the back were sharing stories of building display cases for jewelry stores and fighting with 10′ high panes for shopping mall store fronts. They admitted to doing a lot of work for antique cars, as well as farm equipment.
Coming back from a recent client meeting, my windshield got hit by a rock which left a chip. Almost as big as a quarter right away, I knew I had to get the damage repaired soon or it would be too big to fix. I pulled over on the highway at about 2:20 pm and called Queen City Glass. They told me if I could get there by 3, they'd have me done in time to get to my 4pm obligation. One of the owners was doing the work on my truck. After he shared with me the story of the company's ownership,how his father acquired the business in the 1960s and has since passed it down to him and his sister, I asked him what was his succession plan. He replied, "Freedom 85, man!" I clarified that I didn't mean his retirement plan, but the plan for the future of the business when he and his sister no longer want to work it (sometime after he turns 85 as per his declaration.) He admitted that there is no interest from the 3rd generation to own and operate the business and that if it couldn't be sold, it would probably close.
As I stood in that shop and considered all the amazing glass work that would have been done there over the years, including a turn-of-the-20th-century hand carved piece of furniture in which they were installing a custom mirrored back that very day, I realized what a shame it would be to not have this business carry on what is most likely a storied legacy. As the late great George Jones once sang, "Who's gonna fill their shoes?"
Direct Questions
Family business is the backbone of Canada's economy, and farms are often the most enduring of all family businesses. What is your plan to ensure the progression of your farm carries on?
With family or without, you have opportunity to transition your business without selling everything. What options do you have beyond immediate family?
Whose gonna fill YOUR shoes?
From The Home Quarter
Queen City Glass will be at the point of critical state when one or both of its current owners decide they've had enough work, and want to retire. I would argue they are at the point of critical state right now, if not very close to it. With no succeeding generation currently involved in the business, should either of the 2 owners become disabled or killed, the business would likely face an immediate upheaval and could be forced into a final closure. Any family business in any industry without a succession plan faces a similar potential fate; none are immune. If you are the beneficiary of a proud family legacy, what are you doing to ensure that legacy continues?