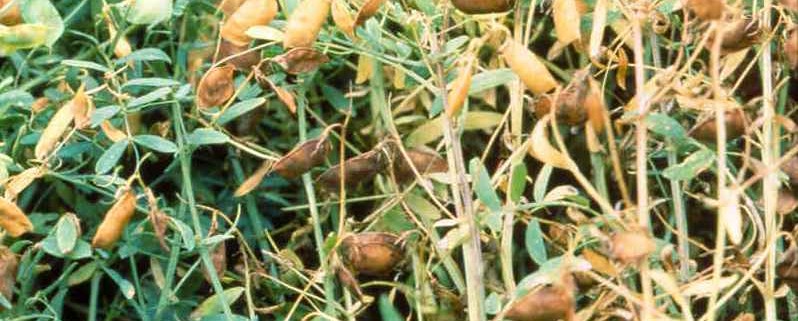 Do you have the financial strength to survive a crop failure?
Considering that most farmers are still primarily production focused, there is likely no greater catastrophe in their mind than a crop failure. With Mother Nature offering challenging conditions every year (even 2013 which had a strong majority of farmers enjoying "the perfect growing season," there were still many areas that faced insurmountable weather challenges) one would think that prudent risk management would involve many of the following strategies, each with a prescribed weight based on each farm's specific need.
Provincial crop insurances, Agri-Stability, private revenue insurance, hail insurance, etc. are the most popular risk management tools used by farmers today. Most farms use one of those, or a combination of several. Each farm's weighting of the various programs will be as unique as each farm. However, many farms use none of these risk management tools. They will each have their own rationale for why. Some are so well capitalized that they can self-insure, take the financial hit from poor production and keep on rolling. Others do not understand how the programs work, and because of their ignorance, they choose not to take part. In the middle is the majority, broken into two parts: one that clearly understands the nuances of each program, and utilizes it to the fullest, most prudent extent (which might mean not using them at all); the second does not bother to gain such understanding and simply does what's always been done year after year.
There are four distinct factions described above in how many farmers approach risk management. Which one do you fit into?
Well Capitalized, avoids using the programs: you have abundant savings and working capital to withstand more than one year of zero, or near zero, gross revenues and choose to eliminate the premium costs for risk management programs.
Lacking full comprehension of programs, avoids using the programs: you feel that they are too complicated, too expensive, and never pay you.
Intimate understanding of the programs, uses (or does not use) the programs to the best net benefit to your farm: you know the ins and outs of the program(s) better than anyone who answers phones at the respective help desks. You carefully weigh premiums, coverages, and benefits with precision so that all match beautifully with your production practices. This may include not using the programs because the cost-benefit is not sufficient.
Not bothered to learn about program nuances, uses (or does not use) the programs because "that's what we've always done": you don't have time to read through the acres of lingo and jargon that are provided to you, so you just blindly take the same coverage you've always taken, or not taken any coverage at all. "Just go with what we did last year!"
Of course, these groupings ignore the geographic issues in that, for example, some farms span so many miles that a hail storm is incredibly unlikely to affect the entire farm, some farms are so large that program premiums can represent a small fortune, and some farms (large acres or not) are in such tight proximity that weather risk cannot be "spread out."
Direct Questions
Which category above do you fall into? If it is #2 or #4, what is your risk management approach?
Do you prefer reliance on risk management programs over building strong working capital? Why?
Production is critically important. How do you manage the risk of crop failure?
From the Home Quarter
Farming is risky business, and the risk of losing a crop can bring a farm to the point of Critical State. How we manage the risks, and in this discussion, the risks pertaining to crop failure deserve attention that is paramount. What certainly gets most of the attention when it comes to managing the risk of a crop failure is inputs. And while there is no arguing the importance of doing all you can to produce the highest yield and best quality crops, there is more to the equation. Much of what will bring success or failure to your efforts in production is out of your hands.
The only way to get off the train of risk management programs (and cash advances, and trade credit, and operating credit) is to build abundant working capital.
You cannot shrink your way to greatness and you cannot spend your way to prosperity.