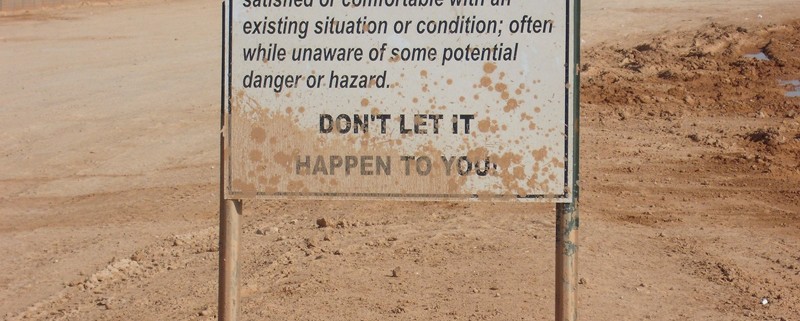 You may recall the anecdotal story of an old fisherman sitting on a pier casting and catching all morning. With each catch, he'd pull out a small ruler to measure it. Some fish he'd keep, while others got thrown back. Upon closer observation, we learn that the ruler is broken and only measures to 9 inches; on top of that, any fish that measures more than 9 inches is thrown back while the smaller fish are kept. When confronted, the fisherman admits that his frying pan is only 9 inches in diameter.
When I was farming, on a number of growing years we put up some huge yields, bigger than my dad ever grew. His feedback was, "It's too much (crop). What are going to do with it? There isn't enough bin space!"
In both stories, we see examples of where there is a lack of interest or intent to be better, bolder, etc. And if something did not fit the narrow view, it was discarded as being more work that it was worth. Yes, progress brings about new challenges that differ from those we are familiar, but the opposite (meaning status quo) will eventually lead your business into its death-spiral.
Complacency is an incredibly dangerous business condition. You can't always see it coming. It may be contagious. Treatment is sometimes difficult if sufferers refuse to consider they may be affected. Complacency causes your business to stop growing. It creates an environment where too often heard around your farm are the 6 deadliest words in business: "We've always done it this way."
To Plan for Prosperity
Know what you do best, and keep striving to do it better and better.
Acknowledge what you don't do well and get professional help with it so that it doesn't become your Achilles heel.
Recognize that GROWTH is not just size and scale. Seek out multiple ways to grow.
"Do what you do best, and get help for the rest™" is one of the cornerstones of my advisory work with clients. Complacency can be dealt with quickly with the right help, positive results can be had, and the "habit" can be broken.