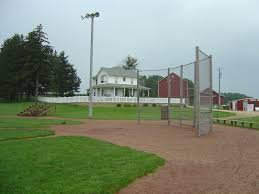 What's your backstop?
Recently, I read an article from some economist on interest rates. The premise was that interest rates have to rise in the short term, even though the economic signals aren't yet supportive of an interest rate increase. The rationale: if the economy hits another pothole, and rates have remained at their historic lows, then there is little in the way of monetary policy options available to kick-start the economy. In other words, if rates stay low and the Bank of Canada (or the US Federal Reserve for that matter) needs to reduce rates to stimulate spending, how can they reduce rates that have no more room to go down? Do we toy with the idea of negative interest rates? It appears we have no backstop.
The challenge now is how to prepare for a potential future trouble spot when there is presently no wiggle room. To increase rates now will all but guarantee that our fragile economy will stumble. By not raising rates now leaves no room to reduce rates in the future (if needed) and all but guarantees that a potential trouble spot will be far more than a spot, it would be a huge stain. Damned if you do, damned if you don't. I do not envy Governor Stephan Poloz's job at all…
Does it seem as though there was too much confidence from policymakers, thinking like it can't happen to me? Some might say that the policymakers didn't want to to what it took to prevent fire and now may have to fight fire.
This thinking can also apply to child rearing. Kids who typically get what they want, especially after whining, usually fall into tantrums when parents offer a firm "No." Without laying a baseline for what is acceptable and tolerable behavior from their children, tantrums ensue. In other words, the parents have left themselves with no backstop.
An effective backstop for your business can apply to many different facets: personnel, equipment, agronomic, risk management, etc. From the financial perspective, your backstop should be made up of several key pieces:
Working Capital (especially cash)
Strong working capital solves many problems, and prevents even more. It reduces cash flow risk, takes significant pressure off of market risk, and best of all it creates growth opportunities.
Equity (and its relation to debt)
If your business is weak in working capital and strong in equity, these low interest rates offer the best opportunity to recapitalize your farm. On the other hand, I smiled at a comment made by a client late in 2016 when he was postulating how fun and profitable farming would be without burdensome debt obligation weighing (him) down and pressuring (his) cash flow.
Management Strength and Discipline
Too often I've seen farm businesses that were strong in working capital and equity whittle away at their backstop to satisfy their expansion desires. Strength and discipline is required to not get caught up in the euphoria of more and more assets. It is also required for the business to keep growing (not just in size and scale;) large cash holdings and significant equity can sometimes be a sign of poorly allocated capital. Strength and discipline refers to avoiding both (opposite) extremes, and staying on task and on point with your strategic business plan.
Ideally, your financial backstop is a balance of all 3 points above. Too much, or too little, of any one point will be far less effective as a functioning backstop.
To Plan for Prosperity
Knowing your risks and actively managing them is the key step to understanding how much of a backstop you need. Under-emphasizing your risks or over-emphasizing your backstop both have potential to be detrimental to your business' health.