Have you managed to take a breather from all the trade-shows lately? Why is the trade show season
scheduled as such (Jan-Feb)? Because this is when we're planning the new crop season that is merely 8-10 or so weeks away now. Exhibitors want to influence your thoughts for when you're making planning
decisions.
We know what you are planning, but what aren't you planning? Here are the 3 biggest issues that
farmers tend to not plan, based on nearly a decade of my experience in the banking and financial
corporate world:
1. Anticipating Cash and Operating Credit Requirements
What is worse than running out of cash when you need to make a purchase? Running out of
credit when you need to make a purchase! With the incredible highs and lows of a farm's cash
position through a one year cycle, this is a CRITICAL planning process to undertake. And once
that's done, work with your banker so he/she is not getting a 5-alarm phone call begging them
to extend your limit.
2. Creating a realistic capital expenditure plan
CapEx drives as many urgent financing requests as anything else. "Hello, Banker? I just bought a
sprayer at the auction. Can you make sure the cheque clears? I'll be in tomorrow to apply for a
loan." CapEx should be part of the overall business plan, not a knee-jerk reaction in response to
that hair-trigger you pull when the auctioneer is looking your way.
3. Being Unaware of Family Aspirations
Can you picture what a combination of fear and obligation look like? It's what a banker sees in
the face of a client who just came in advising that his/her son/daughter wants to farm, so "we
need to add land and equipment." Fear over the volume of debt that is needed (likely requiring
the parents to co-sign.) Obligation because "the kid needs to get a start somehow."
I wasn't a family negotiator then, and I'm not one now. If you need that kind of help, speak to a
family coaching or mediation expert (I know some good ones, so I can help.) But for crying out
loud, please start talking to your family early about their intentions. A farm is more akin to a
barge than a ski-boat: it's not highly responsive, takes time (and room) to maneuver, and can't
hit top speed without a whole lot of things going according to plan!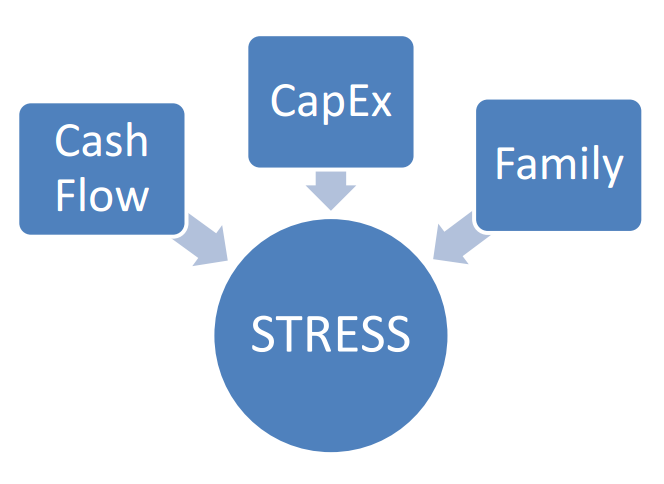 Direct Questions
Do you know how much operating credit you'll need this year? Will you just rely on cash advances when
your line of credit is at limit?
When you acquire assets, is it "because it seemed like a good deal at the time" or because it fits your
overall business plan?
Do you assume you know what your family wants, or have you sat everyone down to talk? Don't know
how to have that talk? Pick up the phone and get some help; your legacy (meaning your family and your
farm) are too important to let this slide.
From the Home Quarter
There are many factors that can affect your plans for the new crop year and if trade show exhibitors can
provide some of that influence, then they've succeeded in their plan. I'm suggesting that you have your
own plan in place, and whether you're at the show or at your kitchen table, seek out the advice that
provides the most value to your business based on your plan.